Wedding Themes 2021
Getting married in 2021? If so, you may have Pinterest board after Pinterest board bursting with inspiration already. Or perhaps you simply don't know where to start, thanks to the array of options bamboozling you.
With so many wedding themes to choose from, it can be very difficult to narrow it down. But don't fret, as the wedding experts at Knowsley Hall can tell you which trends are edging ahead for stylish and romantic 2021 weddings. So sit back and relax – because we've done all the hard work for you! We've put together a list of four of the biggest wedding themes for this year – the only question is, which will you go for?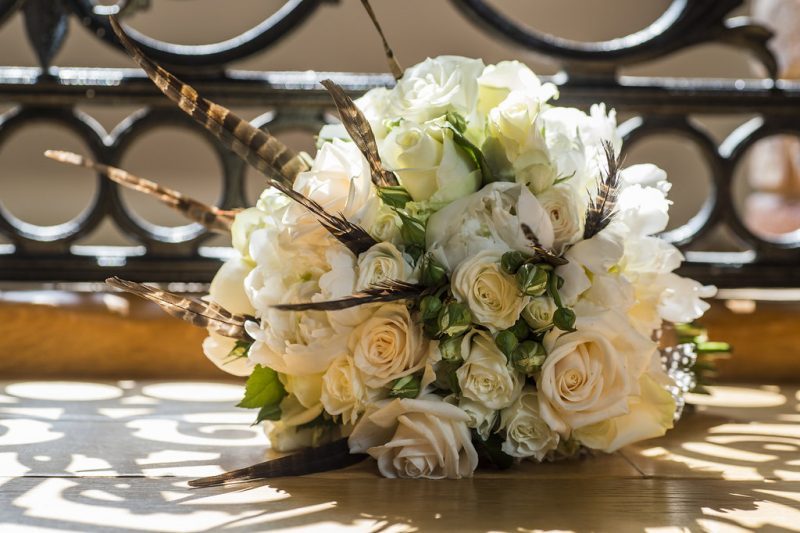 Colour palette
The new key wedding colours you can expect to see this year are lilacs, pastel pinks and corals, with a pop of colour such as orange.  These colours will be more washed out providing the more softer, relaxed and elegant feel.
For a more classic colour, blue is always a stable colour for many couples.  Rather than the dark hues of blue, couples are trending towards lighter blues  – think powder blue, cornflower and French blue. Light blue is one of the easiest wedding colour trends to adapt for any season or style. If you are wanting to add an accent colour for a nice contrast we are seeing navy blue and black being introduced into the colour palette.
Greenery
Natural, romantic elements remain to be as popular as ever. From hair crowns to centrepieces, this theme can be woven throughout your wedding to embellish it beautifully. Embracing ivy, foliage and succulents will allow you to create the perfect simple-yet-elegant wedding theme. Don't think this limits you to an outdoor wedding, as greenery works brilliantly inside, adding a charming choice of detail for a lush (and potentially more affordable) wedding day.

Traditional
The wedding trends for 2021 are going to be influenced by the Coronavirus lockdown of 2020.  Industry experts are predicting couples go back to tradition from timeless dresses to traditional speeches to make up for the lost time and wanting to create loving memories with family and friends.  Brides are looking to treasure their special moment and opting for a bouquet that can be preserved and framed.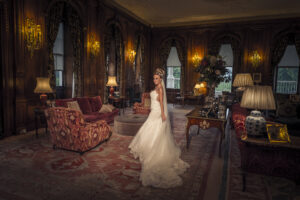 Full on Glamour
As we have all been stuck in wearing loungewear for the majority of 2020 we predict Brides will go full out to create that Hollywood glamour look on their wedding day.  Hair accessories with diamantes or pearls will continue to be popular.  Expect hair and makeup to be top of the list for Brides and guests wanting to go all out in 2021 as we make up for lost photo opportunities.
Ambience
Creating a truly wonderful ambience is essential to any wedding and lights and flowers play an integral part in achieving this fairy tale look.  Adorn your ceremony aisle with twinkly lights and array of beautiful flowers.  As well as delivering the right aesthetics through lighting and floral designs you can also achieve a special and magical experience through entertainment whether that be via a string quartet, pianist or sax player wandering around your guests.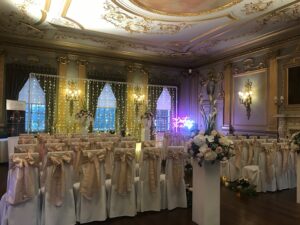 And, of course, Knowsley Hall can provide the perfect backdrop for your magical day, no matter what theme you decide to pick.
Get in touch
Start planning the wedding you've always imagined at Knowsley Hall
Our Awards
Knowsley Hall are proud to have received several prestigious awards.